Being an entrepreneur means hard work, but it shouldn't mean sacrificing your entire life.
Right now you're overwhelmed with the day-to-day tasks of running your business. You're working every hour of the day. You watch opportunities slip through your fingers because you're just too tired, too stressed, too everything to seize them. Your passion for your business is unmatched, but it's drowned out by the relentless tasks and the perpetual worry of generating enough income.
Isn't it about time your business works for you, not the other way around?
Let me show you a better way!
Here's What You'll Experience...
when you choose to work with me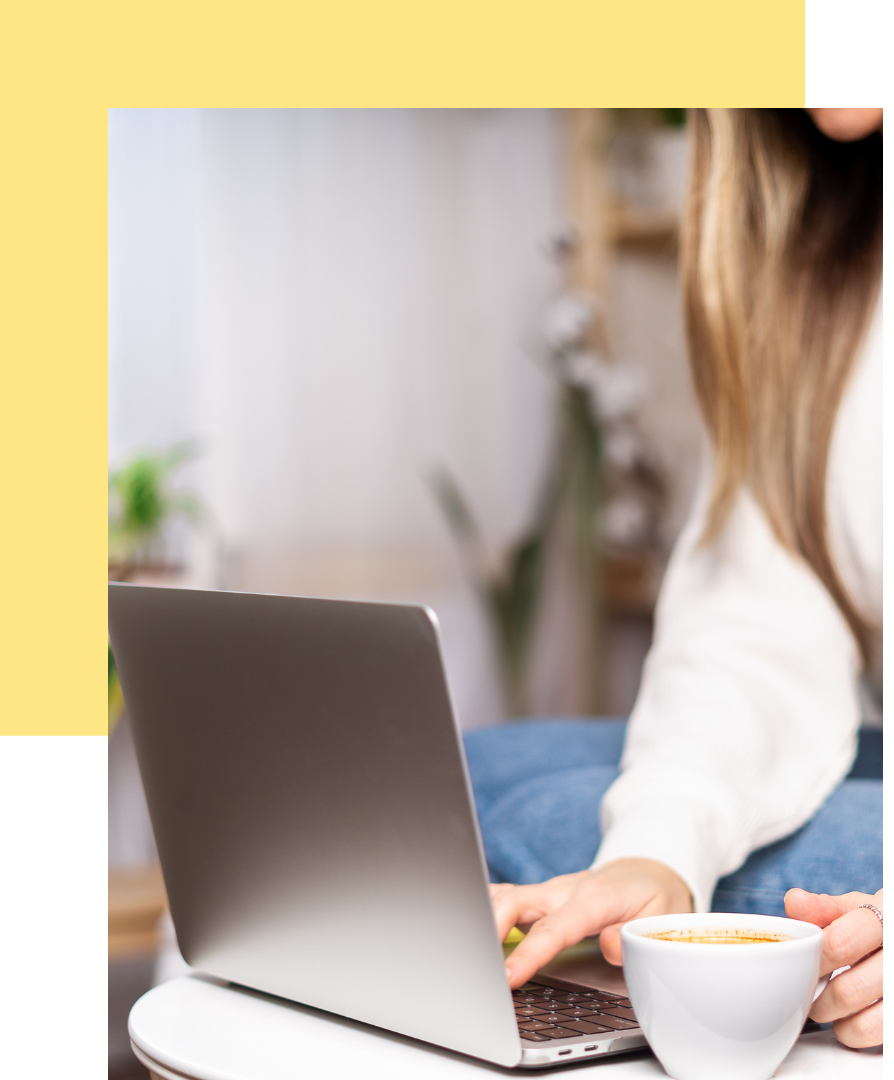 CREATE STEADY INCOME
Enjoy the power of predictability! Feel the rush of security that comes with a stable, growing income. Start planning your business and personal future with certainty.
ACCELERATE YOUR GROWTH
Stop spinning your wheels. Let's carve out time for strategic planning so your business can surge to the heights you've always dreamed of…you know…the ones that make your spine tingle!
RECLAIM YOUR TIME
Say goodbye to late-night work marathons. With a clear schedule and healthy boundaries, you'll have more control of your day (instead of feeling like a hamster on a wheel).
UNLEASH YOUR CONFIDENCE
Let's silence that pesky impostor syndrome! Step into your power as a confident entrepreneur poised and confident with every sales call - no more blushing or stuttering when discussing price points.
The entrepreneurial rollercoaster completely overwhelmed me…
I was raised in the generation where you graduate school, get a corporate job, and stay there for the next 40 years. So that's what I did. Somewhere along the way, I realized I wanted something different from my life. I wanted to feel joy in my work! So, I hatched a plan to exit corporate America.
In my spare time, I built three businesses, while also raising my family. I was careful to only take the leap into entrepreneurship when I was sure that my businesses were working for me. I thought I had it all worked out, however, my newfound freedom quickly became overwhelming. I was swimming with dozens of ideas and unsure of what direction to take in order to truly grow my income.
I started overcomplicating what I was doing and questioning whether I was cut out for this journey. It was only when I went back to the drawing board, untangled all the complications, and decided to build my business with ease that I was able to achieve consistent 5-figure months. Since then I've coached hundreds of entrepreneurs like you to simplify their businesses. I have created memberships, group coaching programs, successful launches, and consistent income.
Here's what my clients say about working with me…

"I had 50% more growth in students over my past launch"
Tracy has helped me with putting things down on paper...itemize...weigh, and then come to decisions. She has taught me to plan much further ahead, for launches and promotions, so that I can be intentional about how it's done, and reduce the last-minute rush. My launch with Tracy behind me had 50% growth in students and sales over the previous one.
Susan Smith, CEO/Founder of "Stitched by Susan"
" I am much more confident about my business growth"
"LOVE working with you! You're helping me streamline my thoughts which enables me to tackle my business better, and more efficiently. The pace, the flow - all good. For one of the first times in my business, I'm also looking from the outside in as opposed to only inside out. I'm MUCH more confident about my business growth. Looking forward to our future sessions!"
Alisa B, CEO/Founder/Nutrition Practitioner "Live Your Best 365"
I get it 
You're an entrepreneur, you're passionate, and you've got big dreams.
But right now, it feels like you're swimming against the tide. Imagine bringing in consistent revenue month after month, no longer worrying about returning to the 9-5 world. What if your business was running smoothly every day? How would it feel to become the confident, inspiring entrepreneur you've always dreamed of being?
I'm here to help you transform your business - taking you from overwhelmed to overjoyed!
Let's create social media content with ease!
Grab my Free Training & Guide to Create 90 days of Social Media Content Topics in 30 minutes!